You can change your donation message and display name at any time, as well as hiding the donation amount from the SFR page you contributed to.


To edit your donation, please visit https://www.justgiving.com/process/editsponsormessage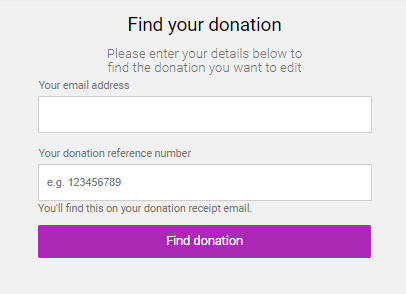 To search for your donation you will need to enter your email address used to donate and the donation reference (excluding "D"). Your reference can be found on your donation receipt.

Please be advised that this could take a few minutes to update on the fundraising page.