Once your Page is looking perfect, share it on social media. There are a few different ways you can do this:
1. Log in to your account, visit your Fundraising Page and click 'Share'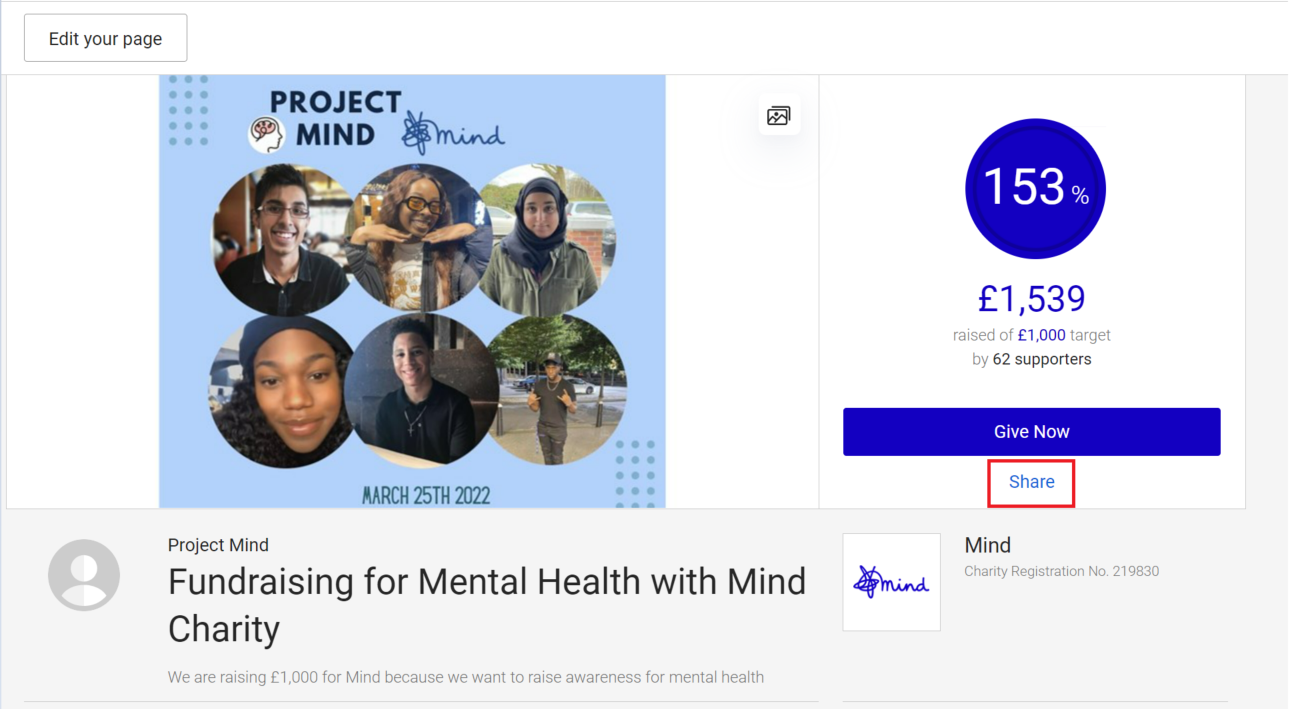 2. Add your Fundraising Page web address to your Facebook status or Tweet
Copy and paste page URL straight into your Facebook status or Tweet. Don't forget to add a line to let people know what you're doing.
Who can I ask to share my page?
To get your friends and family to share your page, all you have to do is tag them on your posts on Facebook or message them on Whatsapp with your link and ask them to share it on.
If you would like to try and get some celebrities to share your page, a good idea would be to tweet them on Twitter asking them to retweet your page, or tag a few celebs and charities on your Instagram posts and stories to get their attention.
Want even more ideas about using Facebook to fundraise? Check out our top tips on Facebook fundraising.
And don't forget to join our Facebook community and follow us on Twitter, where you'll find a whole host of other inspiring fundraisers to learn from!