What is a QR code?
It is a barcode for a website. When you point your phone's camera at it - it scans the barcode and opens up a website, without have to type in your web address - making life easy!
How do I access my fundraising page QR code?
There's 2 ways of getting your unique QR code for your fundraising page.
1) Go to your Fundraising page, and add a '/qrcode/' at the end of the URL in your address bar - your page's unique QR code will then appear.
2) Go to "Settings" on your Fundraising page and scroll down to "Send a QR code"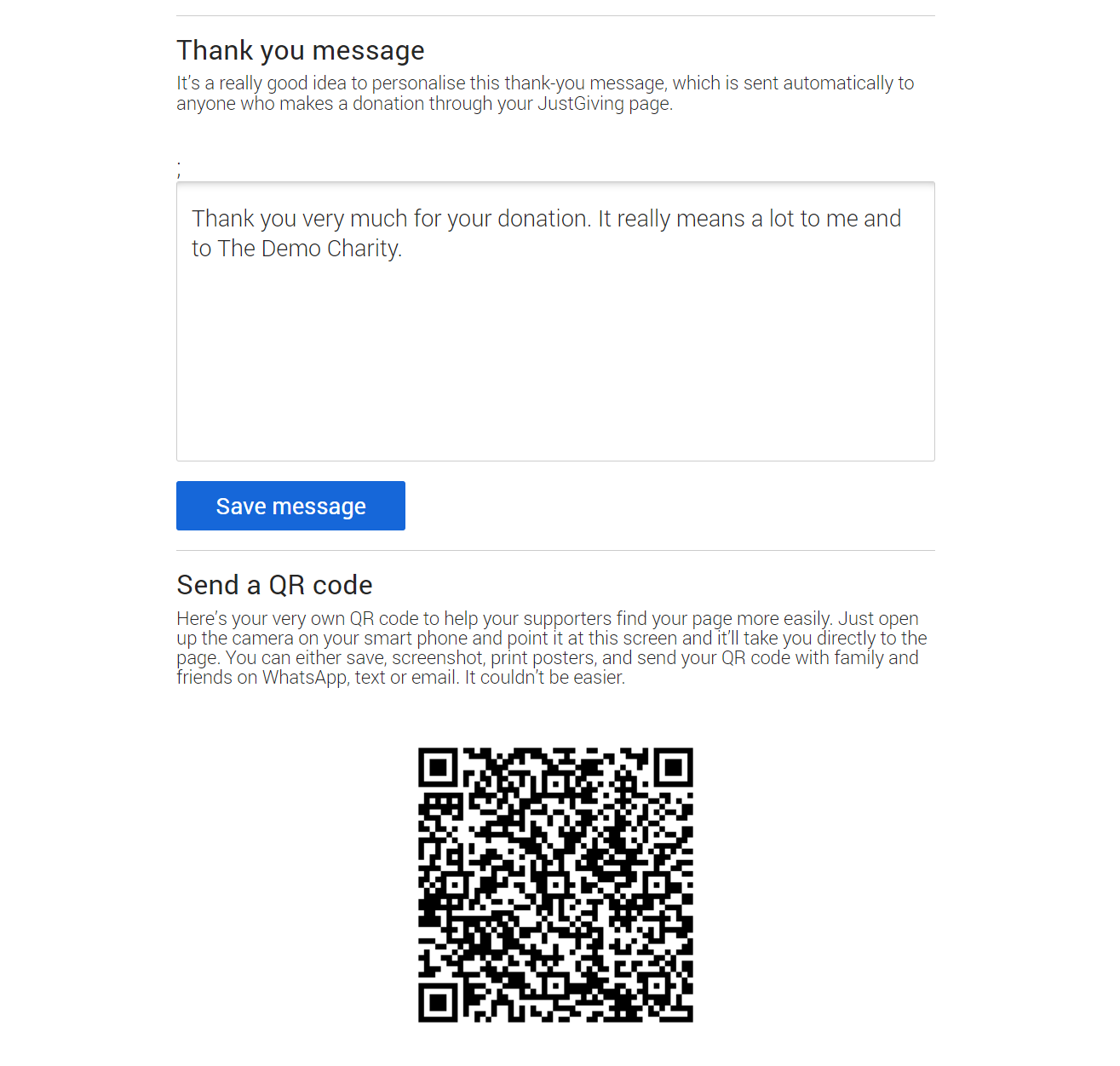 What do I do with it?
You can screenshot it on your phone or on your computer - and then add it to your posters or signs so that your supporters can access your fundraising page in just one camera hover and click.
If you have any issues, you can contact our Customer Support team.