When you donate, you'll be asked to confirm whether or not you are a UK taxpayer. Please note that Gift Aid can only be reclaimed on donations made by individuals who pay UK income or capital gains tax at a rate at least equal to the amount reclaimed on their donations in the current tax year. Click here for more information on Gift Aid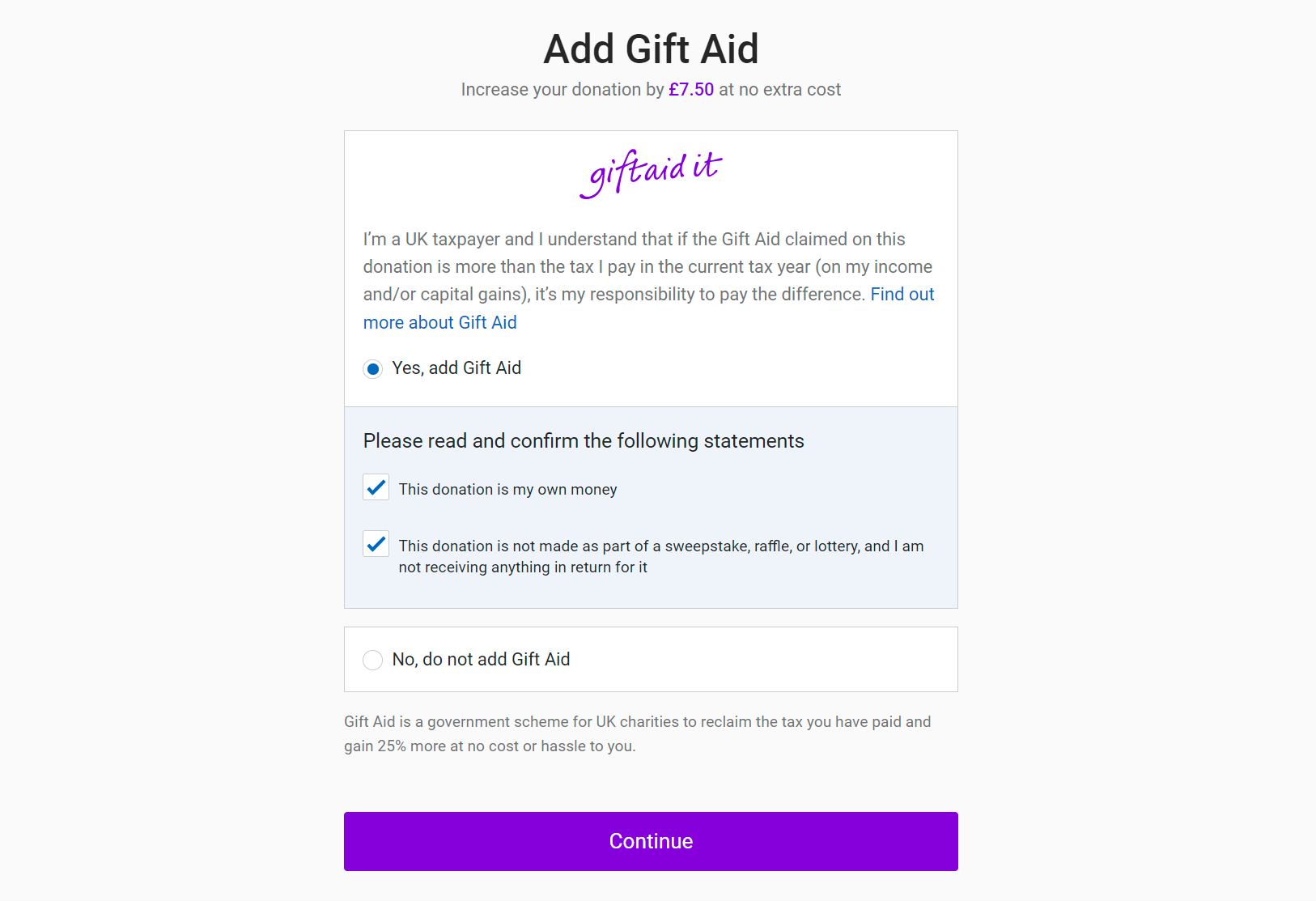 How can I change my Gift Aid status?
To make things easier in future, your Gift Aid status will be saved for the next time you donate. You can review this status each time you donate at the 'Review and donate' stage of the donation process.
How do I add/remove Gift Aid from my last donation?
If you made your donation whilst logged in to your JustGiving account, and forgot to add Gift Aid or mistakenly added it, you'll need to email our Support team. We can update it for you, as long as you made the donation within the past 12 hours*.
Why has Gift Aid been removed from my recent donation?
Not every donation is eligible for Gift Aid. To remain in line with HMRC guidelines, you may notice that we remove Gift Aid from your donation retrospectively when it isn't eligible. Click here for more information on Gift Aid eligibility rules.
*Unfortunately, we cannot claim Gift Aid retrospectively on donations made through guest checkout