It's quick and easy to set up a Fundraising Page for a registered charity. If you'd like to run your own project to help a friend in need or a local or overseas community, our JustGiving Crowdfunding product can help make it happen (currently only available in the UK).
Just follow the steps below to create your page for a charity:
1. Log into your account and click 'Start Fundraising'.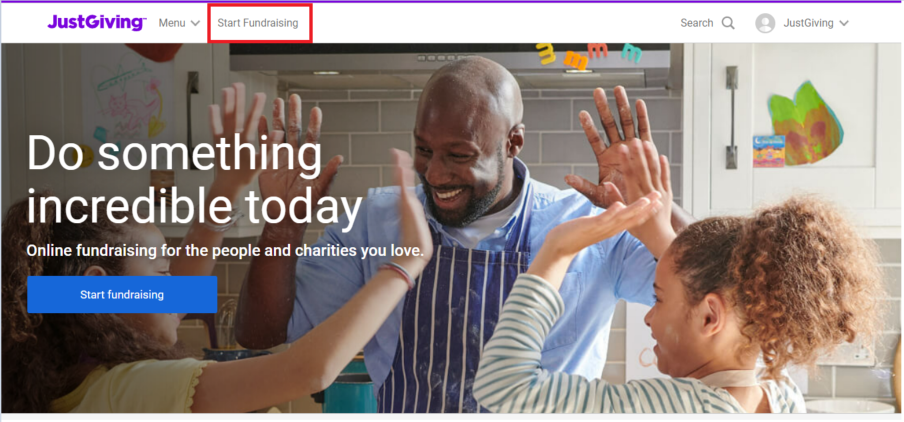 2. Click "A Charity", to the question "What are you raising money for?"

3. Search for the cause you want to support. If they're not listed, they'll need to create an account first, they can do that here
4. Select the event you're doing. If you can't see your event listed, select 'Doing your own thing' at the bottom of the page and tell us a bit more about your activity.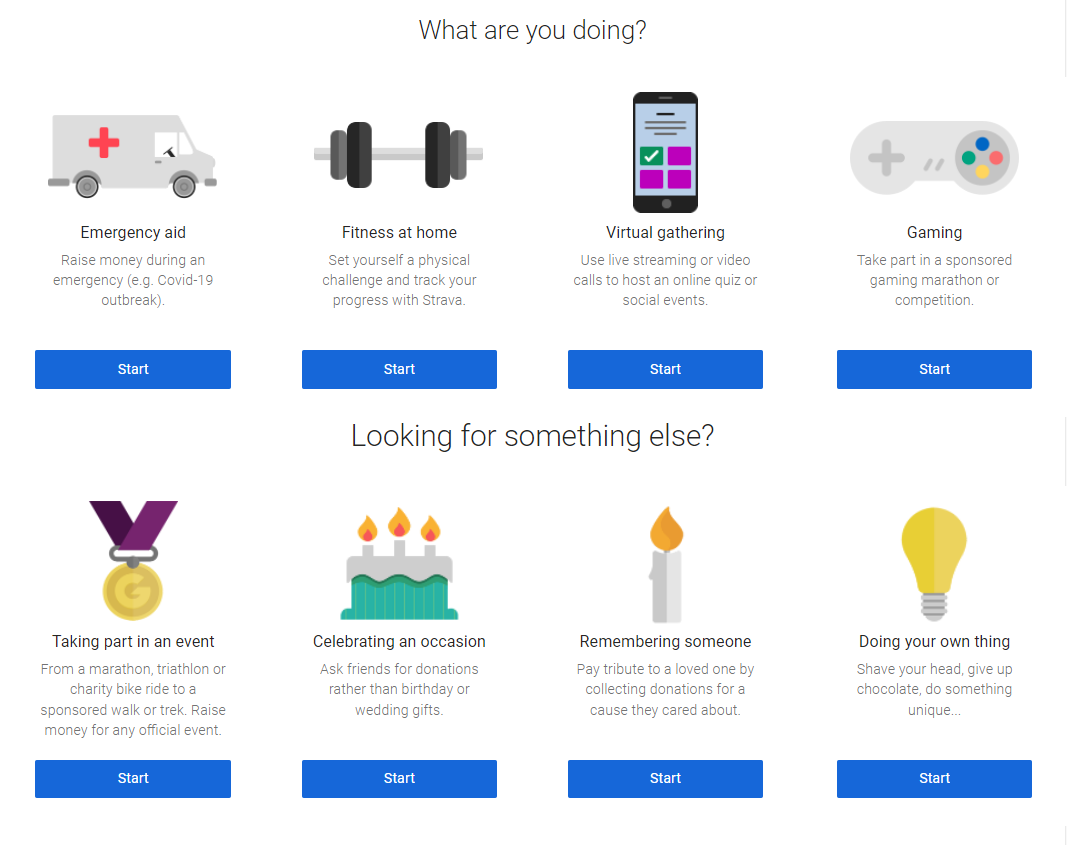 5. Choose your Fundraising page URL– this is the link you'll be sharing with friends and family when asking them to donate. The Gift Aid option is automatically added to your Fundraising page. If you believe your page shouldn't be eligible, please contact us to assist further.
Click 'Create your page' and job done! Your Fundraising Page is now set up and ready to accept donations. We'll send the money that you raise to your charity every week, so there is nothing else you need to do.
See these helpful articles on tips to make your page stand out! –