You can view a full list of everyone that's donated to your page from within your account. You'll see their name, how much they've given and their email address, only if they've chosen to share it with you (even if they are anonymous on the page itself). Here's where you'll find this information:
You'll see your active pages on the left hand side, click 'Edit' underneath the page you'd like to view
Select 'See all donations to your page' on the right hand side.
For those that have opted in to share their email address with you, you can copy and paste it into an email and thank them personally.
You can also view this information as a CSV file in Excel, which is particularly handy if you've received lots of donations.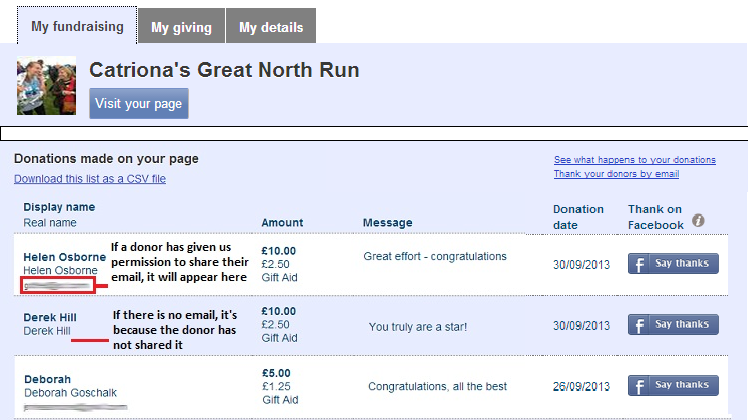 Editing the automatic thank-you message that donors receive
When somebody donates, we email a receipt to them automatically. This includes a thank you message you can edit in the control panel of your account.
To edit your thank you message, follow steps one and two above and click on 'Personalise your thank you message'. Enter your personal thank-you message and click 'Save'.