You can update your card details at the point of donation.
The next time you make a donation you'll be taken straight to the confirmation page for your donation with the previously saved card. Once there:
Click on the edit button next to the Payment Info

2.Select 'Saved cards'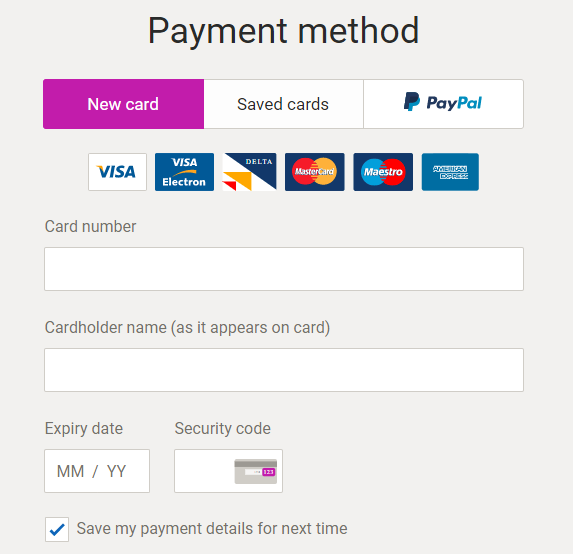 3. Click 'Remove Card'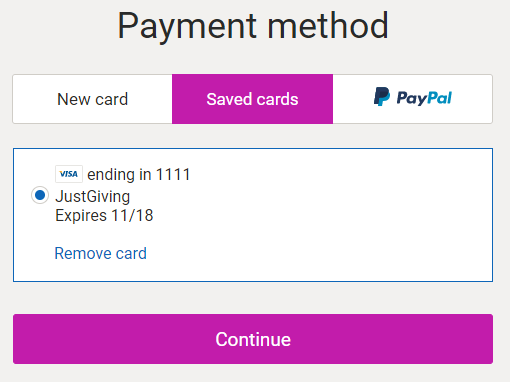 4. Confirm this choice by clicking 'Remove card' again
This will then remove the card details and take you back to the point in the donation process where you can enter new card details.