How do I set up a Page in memory of someone?
1.Log in and click 'Start Fundraising' at the top of the page or select 'Start fundraising' from our homepage.
2. Search for your cause.
3. Click if you're doing an organised event or personal challenge in someone's memory. Otherwise, choose 'Remembering someone'.
4. Provide the gender, first and last name of the person you're remembering.
5. Choose your JustGiving web address, this is the link that you'll be sharing with friends and family for them to donate to the Page.
6. Select the relevant Gift Aid eligibility option for your page (information on Gift Aid is only applicable to UK users). Find out more here.
7. Click 'Create your Page'.
How can I link my Page with others raising money in memory of someone?
1. Go to the In-Memory Collection page for the person you want to create a Page in memory for
2. Select 'Make a Page for...'.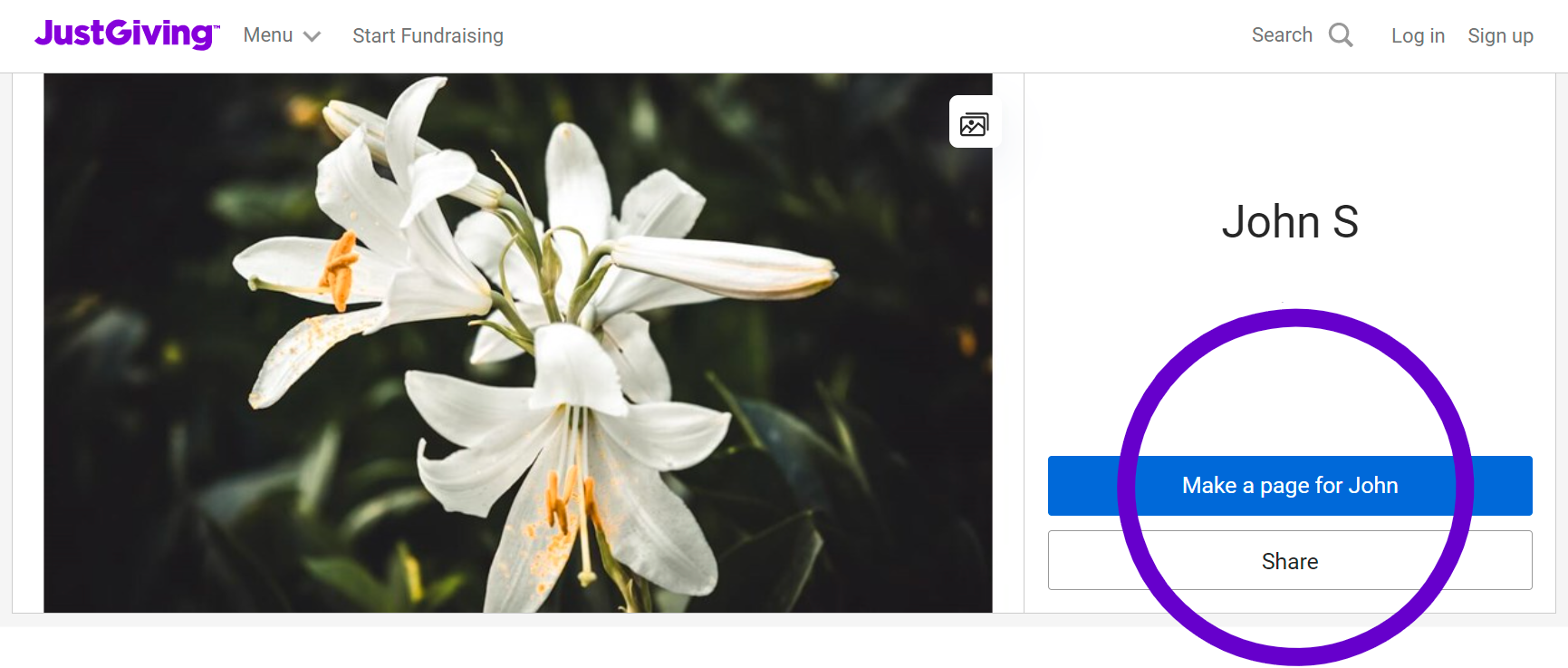 3. Log in, select the charity you'd like to fundraise for and follow the rest of the steps to set up your Page. Please do not select "Remembering someone", as this has already been updated during your page creation. This FAQ may help if you get stuck.
Your Pages will be tied together via the 'In Memory Collection Page'. Click the name of the person you're remembering on your Page to visit the collection. You'll see the total raised, charities being supported and links to individual pages.
How can I edit the details of the person I'm remembering?
If you created the Collection Page, you can add details about the person you're remembering and edit them at any time. Here's how:
Log into your account and click on your name in the top right-hand corner.
Select 'Your Fundraising'.
Click your Collection Page underneath 'In Memory Collection Pages'.
Edit the relevant information or image and click 'Save'