Just leave the box blank that says 'Your name (optional)'. This is in the second step of the donation process.
To hide your donation amount from the page, make sure to tick the box next to 'Hide my amount from public view'.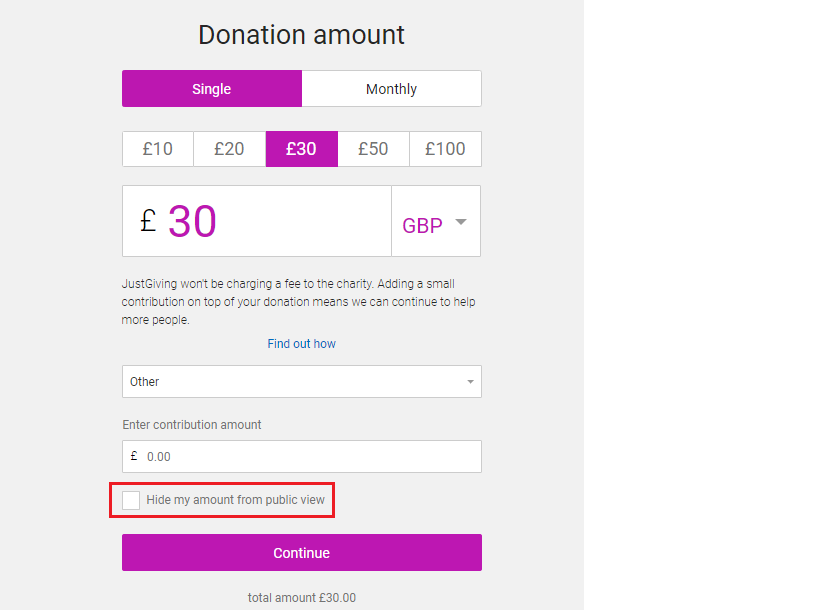 If you're donating to a charity, although you'll appear as 'Anonymous' on the Fundraising Page, the Page Owner will know who you are and how much you've given by logging into their account.
If you would like your donation amended or name removed, you can do this by clicking on the "edit message" link from your confirmation email, alternatively you can click here. You will need your donation reference (Excluding "D") and the email used to receive your receipt.
If you are having difficulties updating this, please feel free to contact our support team here, and they will be able to help to remove your name.
When donating anonymously to a Crowdfunding Page, the Page Owner will not be told who you are.