To donate through Google and Apple pay is quick and simple:
1. Head to the page you would like to donate towards and select "Donate"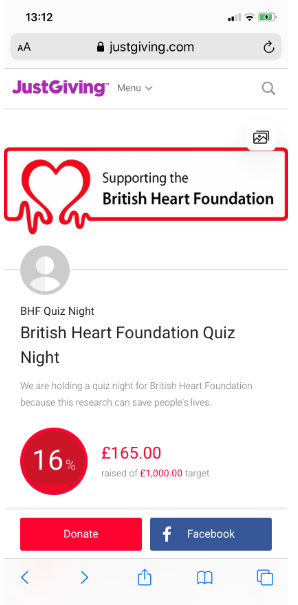 2. Once you reach the summary, head to "Payment method" and select either "Google pay" or "Apple Pay" (be advised that Apple pay will only be shown on devices where this payment method has been switched on)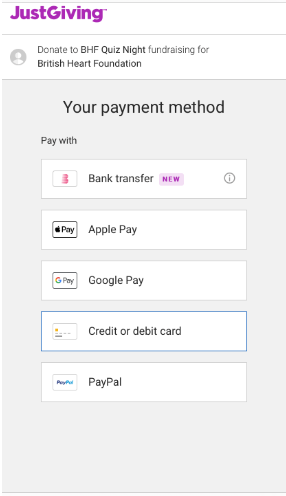 3. Once selected, you will then have a pop up asking you to confirm this transaction using your usual security method on your device, and that's it!
Don't see these options when giving? The ability to pay with Apple Pay and Google Pay is based on the charity's donation form set up. They may not have this available for donors. In any case, you can give with your credit card directly.