To help you keep on top of your fundraising, we'll send you donation alerts whenever someone donates to your page. We'll also send you updates on how much you've raised as well as fundraising tips to help you reach your target.
If you'd prefer not to receive these emails, you can stop some, or all of these alerts whenever you like, here's how:
Just log into your account and click on your name in the top right hand corner, click on "Account and preferences", then select "Preferences". Switch the toggles in this section to 'Off', to unsubscribe.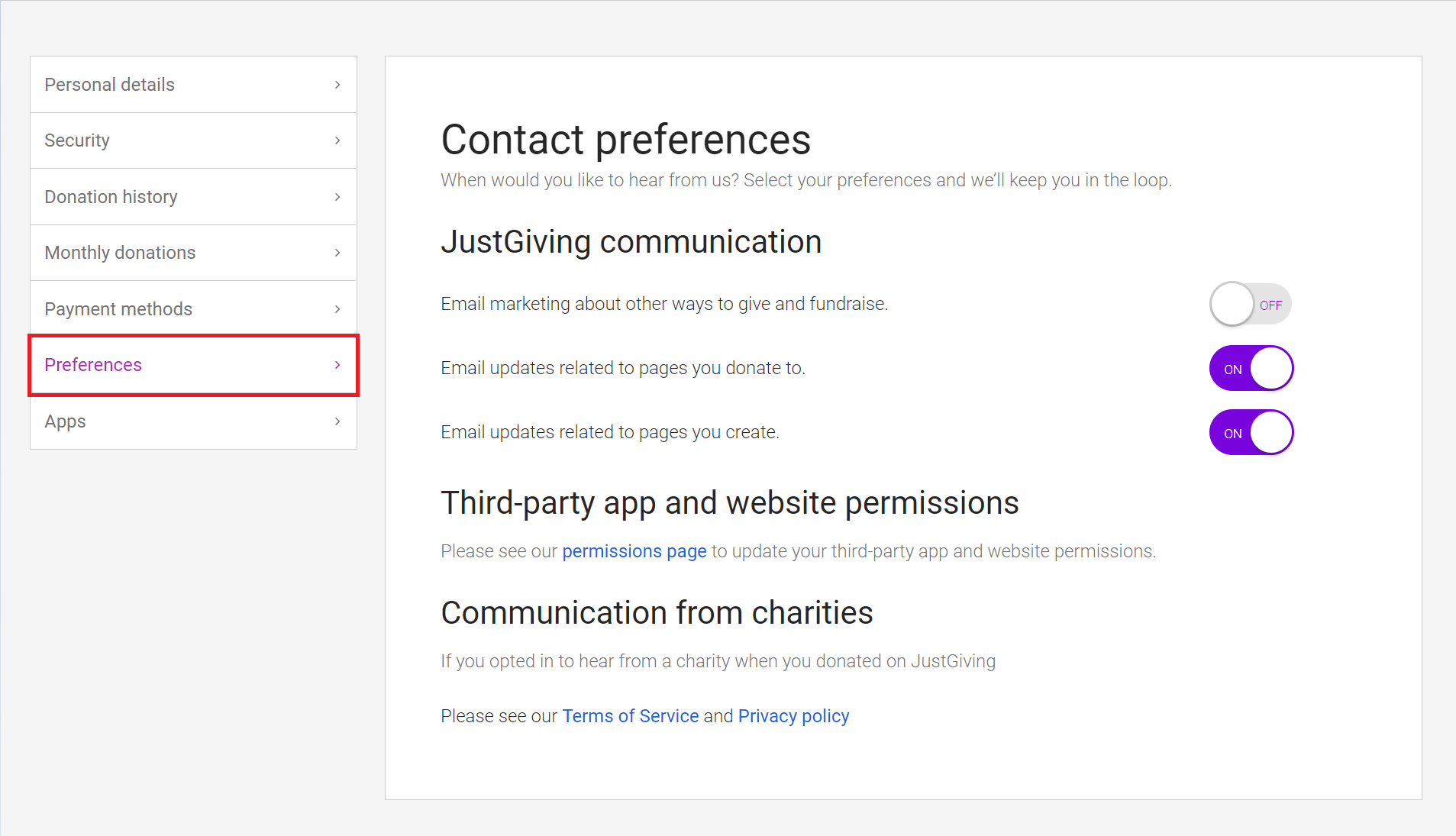 We also share amazing stories and fundraising boosts via our newsletter. You can also subscribe from these emails within this section.