As long as your bank details have been verified, you can withdraw your funds after 14 days of launching your page
To withdraw the funds you've raised so far,

Click on the '

Back to Dashboard

' tab at the top left hand side of your page. If this is being done on a mobile then first you would need to click on "Back" then "Back to Dashboard".

On the left column of the next screen, there will be a '

Payments

' tab under the Funds section, where you can withdraw any available donations.

It takes 6-10 working days for the funds to reach you once you've made a withdrawal.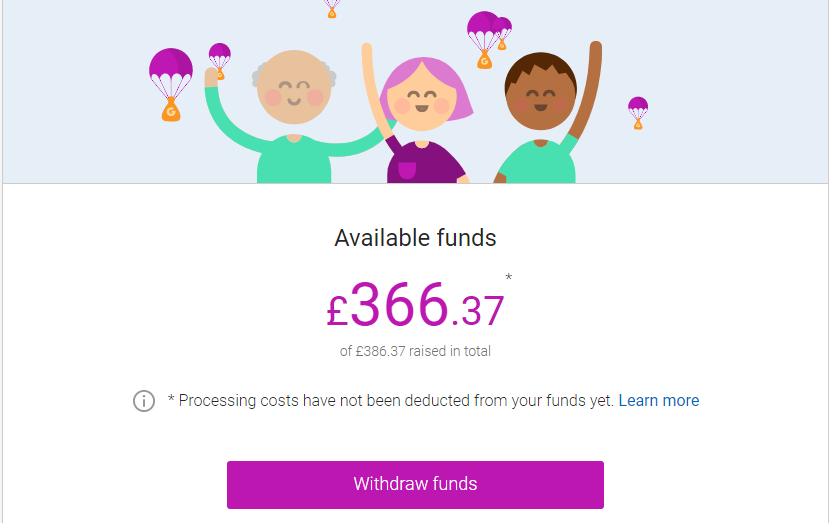 Available funds: This is the amount you can withdraw immediately (minus fees). Don't worry if this seems lower than you expected - donations can take up to 3 working days to be fully processed, so until this point these donations will not be shown in your available funds.
E.g - You have raised £100 in total, (10 supporters, donating £10 each). Eight of these donations have been processed, so your available balance will be shown as £80 (minus our processing costs of 2.9% +25p per donation)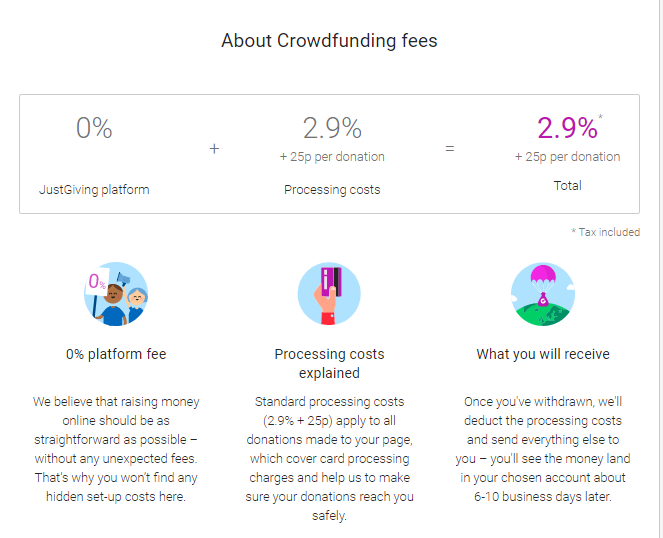 When you click to withdraw you'll be given a breakdown of funds raised and fees
Your withdrawals:
When funds have been paid to you, the status of your payment will change to 'Paid'. We make payments via BACs transfer, so they can take 2-3 working days to reach you once paid.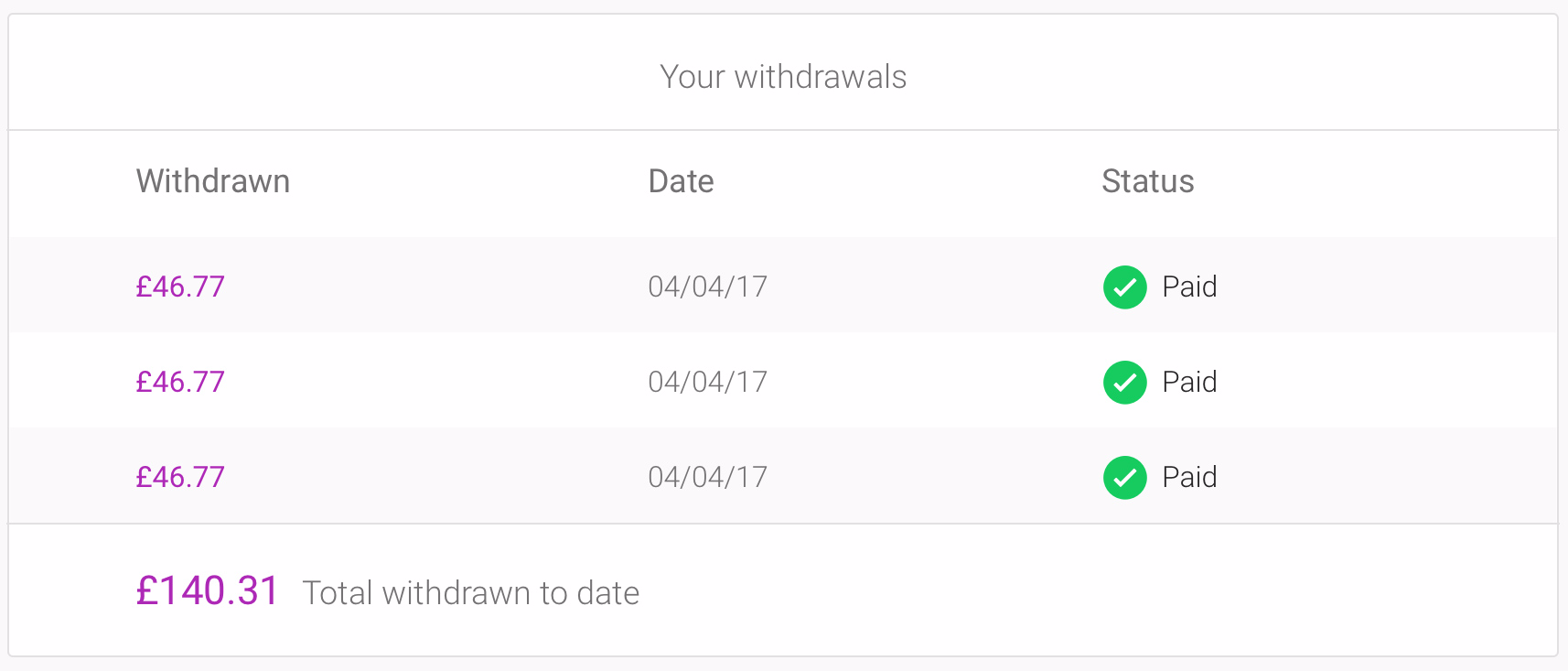 Fees:
JustGiving take 2.9% + 25p, which applies to all donations made to your page. These costs cover standard card processing fees and also the costs of ensuring the funds reach you safely.