Before making a withdrawal, you will need to verify your identity and bank details (for more information on this, please click here).
We also have checks in place to make sure that all donations are used as stated on each JustGiving page - in order for us to carry out these checks, you'll need to wait 14 days after your first donation, before you can withdraw your funds.
How to make a withdrawal:
Log into your JustGiving account, click on your name in the top right then click the 'Fundraising' option in the drop down: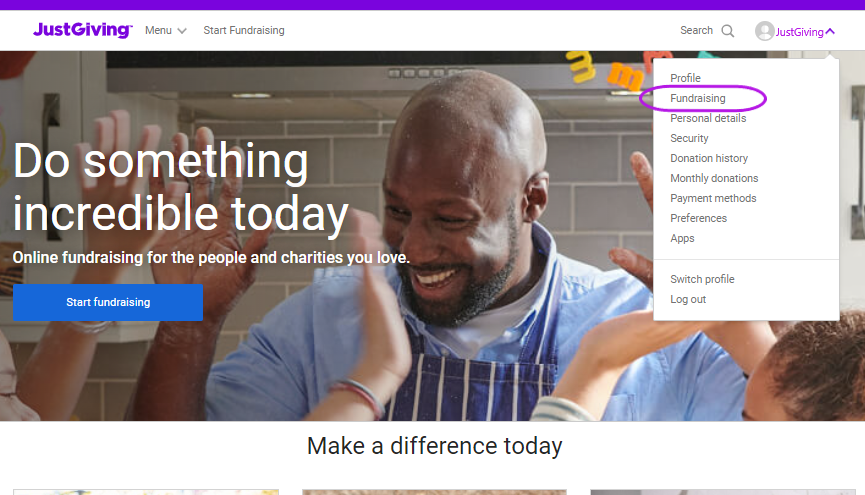 Click 'view' on the page you would like to withdraw funds from, then click on "Back to Dashboard" tab at the top of the page (or "Back" if you're on a mobile device).
Once you're viewing your dashboard, click on "Payments" on the left column.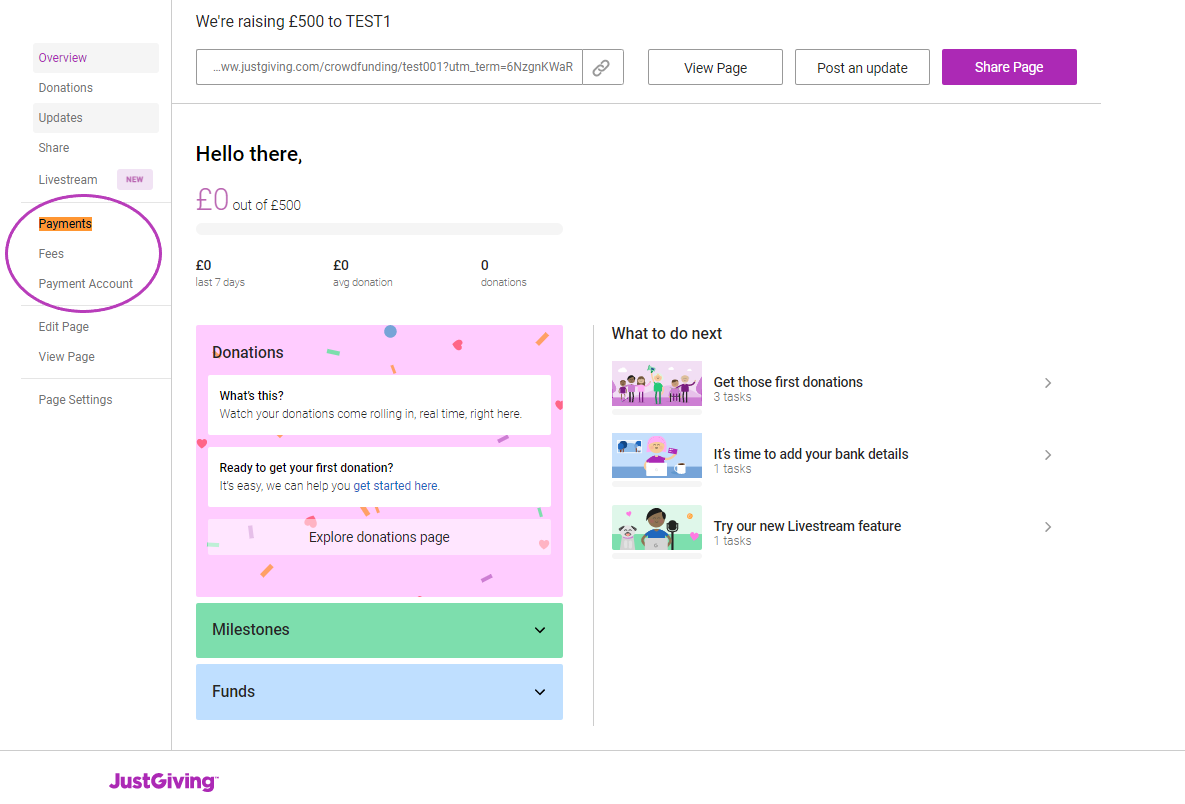 You should then see a "Withdraw funds" option, where you can withdraw any available funds. Please note, it can take 4-6 working days for the funds to reach your chosen bank account.
Available funds:
This is the amount you can withdraw (minus processing costs). Don't worry if this seems lower than you expected, donations can take up to 3 working days to be fully processed, so until this point, these donations will not be shown in your available funds.
Be assured, you can withdraw the available funds and then withdraw the remaining funds a few days later once they have settled on our end.
E.g (please see image) beneath the 'Available funds' (£366.37), the amount raised in total on the page is higher (£386.37). As the more recent donations made to the page settle, the 'Available funds' amount will increase to reflect the total raised.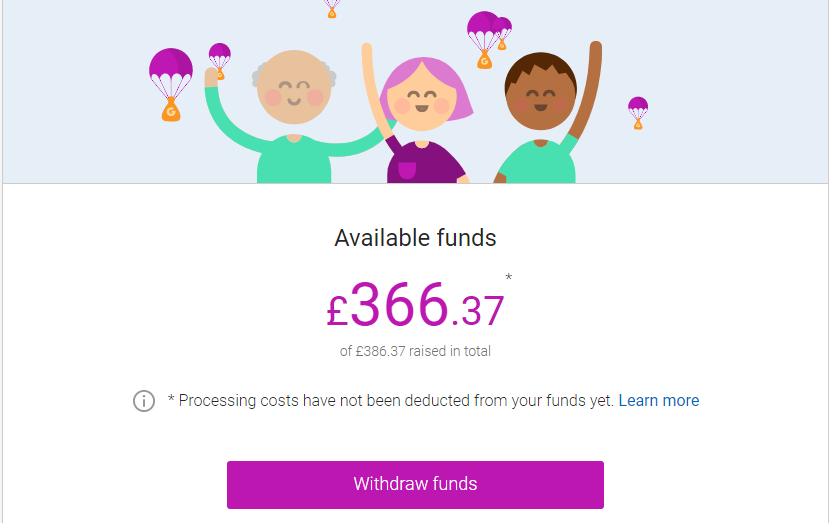 Your withdrawals:
Once the funds have been withdrawn and fully processed on our side, the status of your payment will change to 'Paid' under the ''Your withdrawals'' section. We make payments via BACs transfer, so they usually take 2-3 working days to reach you once the status changes to 'Paid'.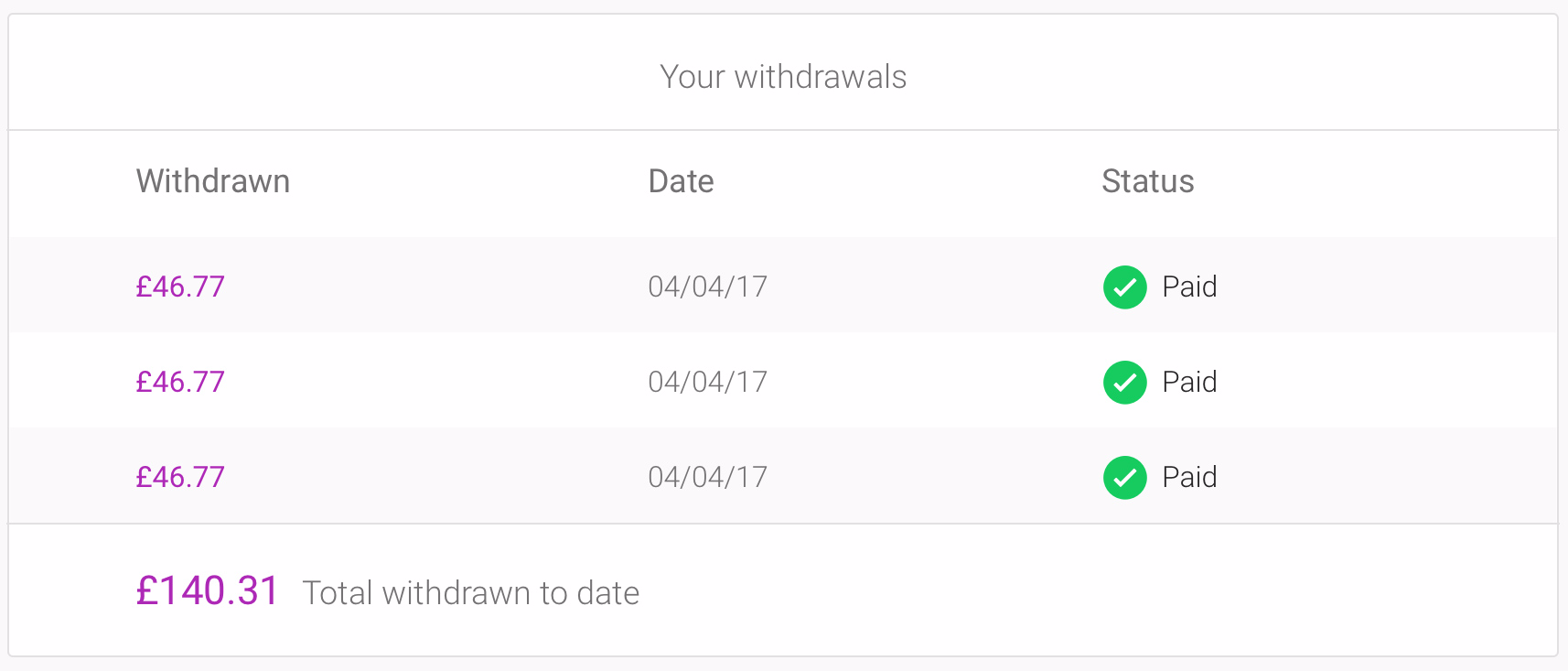 Fees:
For more information on our Crowdfunding fees, please click here.
Need the funds before the initial 14 days?
We understand that in some cases funds are needed urgently before the above time-frame. For some more information on early page closure, please click here.