Each Crowdfunding campaign is different, which is why we allow you to choose how long your campaign runs for. Pages are automatically set to run for 120 days but you can edit this by visiting the 'Page settings' tab.


To change your page duration, all you need to do is:


1        Head to your page (and log in if you aren't already)
2        Click on the 'Page settings' tab towards the top-left of your page
3        Choose your preferred end date
4        Click 'Save changes'


Here's what this will look like from within your account: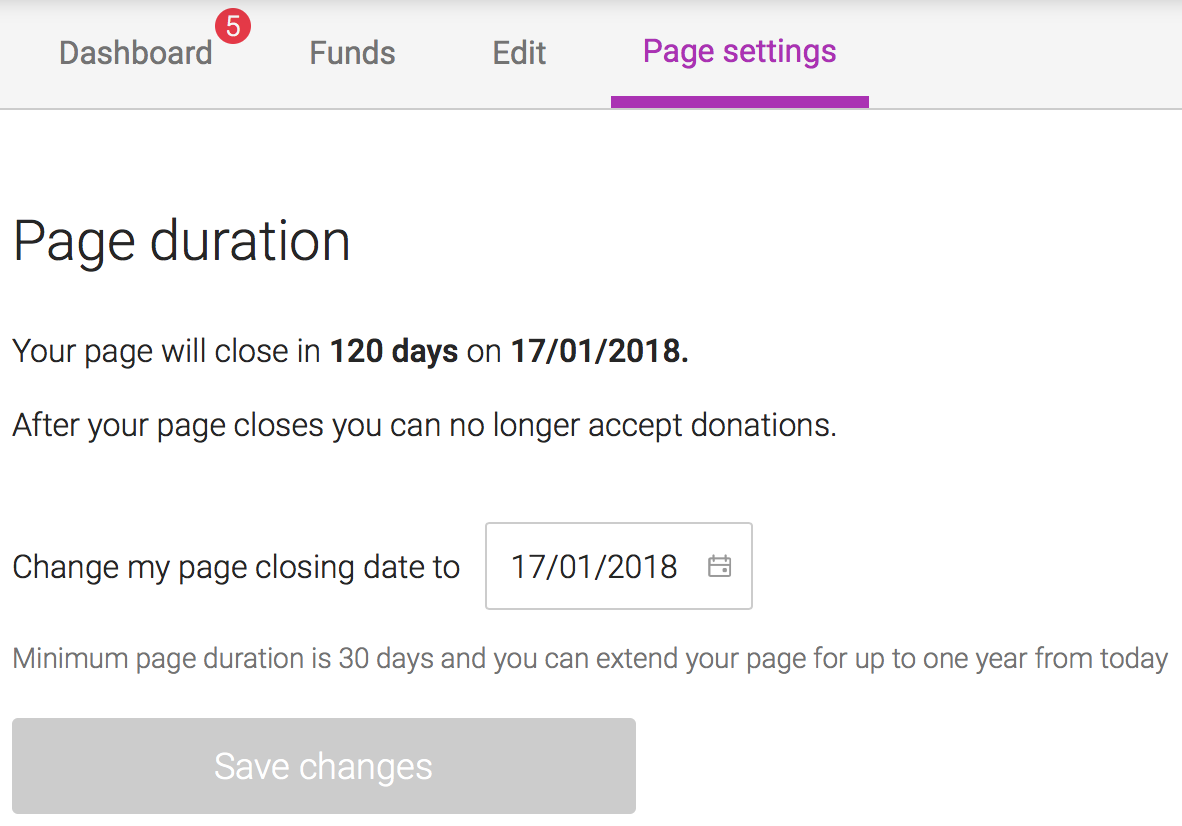 Need the funds sooner?
We understand that in some cases the funds are needed urgently. If you need us to close your page early in order to get the funds sooner, just drop us an email and we'll arrange this for you.