If you would like to make tweaks to your Crowdfunding Page, first, please make sure you have logged into your account.
Click on your name at the top left of the homepage, and select "Profile", which will show you a list of your active pages.
Please select the Crowdfunding page you would like to edit
You should then see 'Edit page' at the top right side of your Page: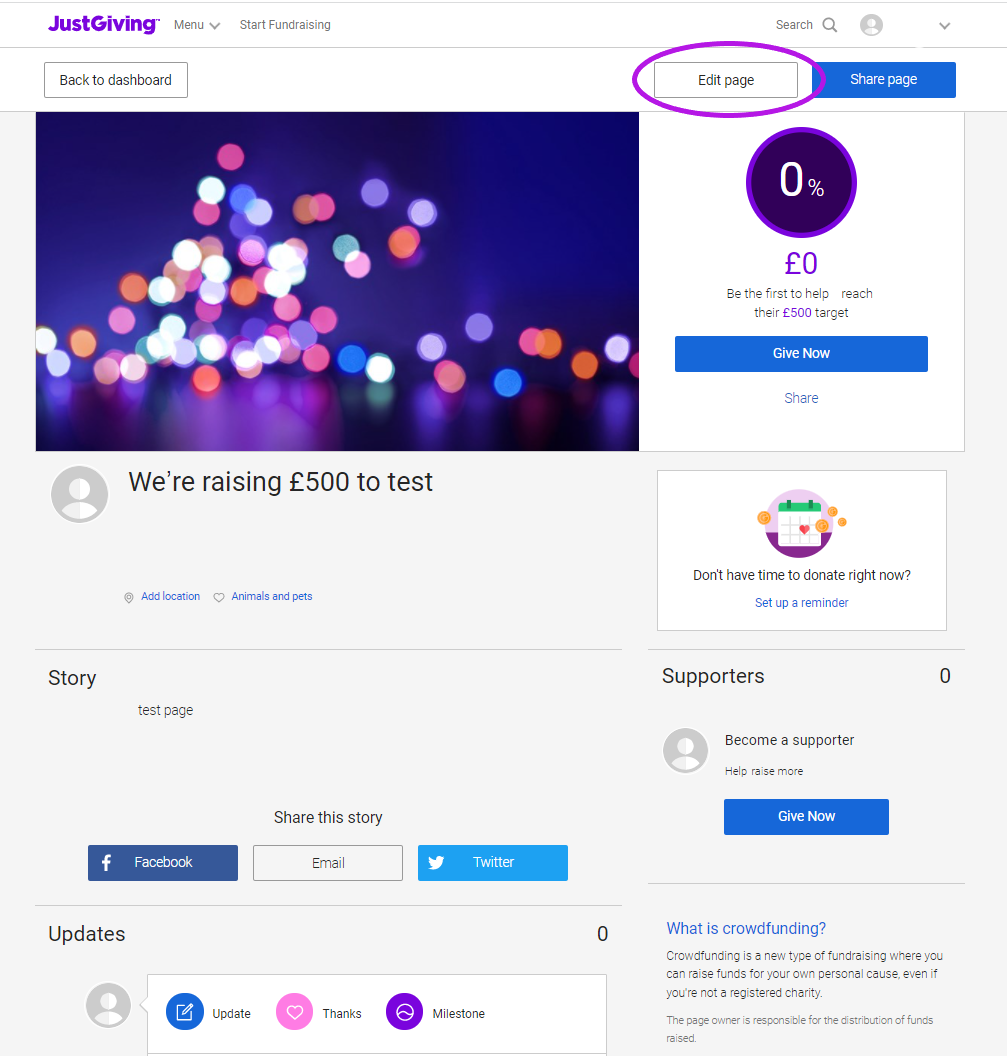 From here you can make changes to your target, name, bio, cover photo, location and story by scrolling down. Once you're done click 'Save and view'.
Hit 'Continue' if you're yet to submit your page for approval.
Trying to make a withdrawal or add bank details?
Click here for more information on adding bank details, and here for more information on withdrawals.