Once you've activated your page, you'll be asked to add your bank details. You will still be able to receive donations without doing this, but to avoid your donations being refunded, it's important you add your bank details within 30 days before we can send funds over.
How to submit your payment details
To submit your payment details, log into your JustGiving account and visit your Crowdfunding page. Click on "Back to Dashboard" tab on the left side of your page, then click on "Payments" on the left column and "add my bank details".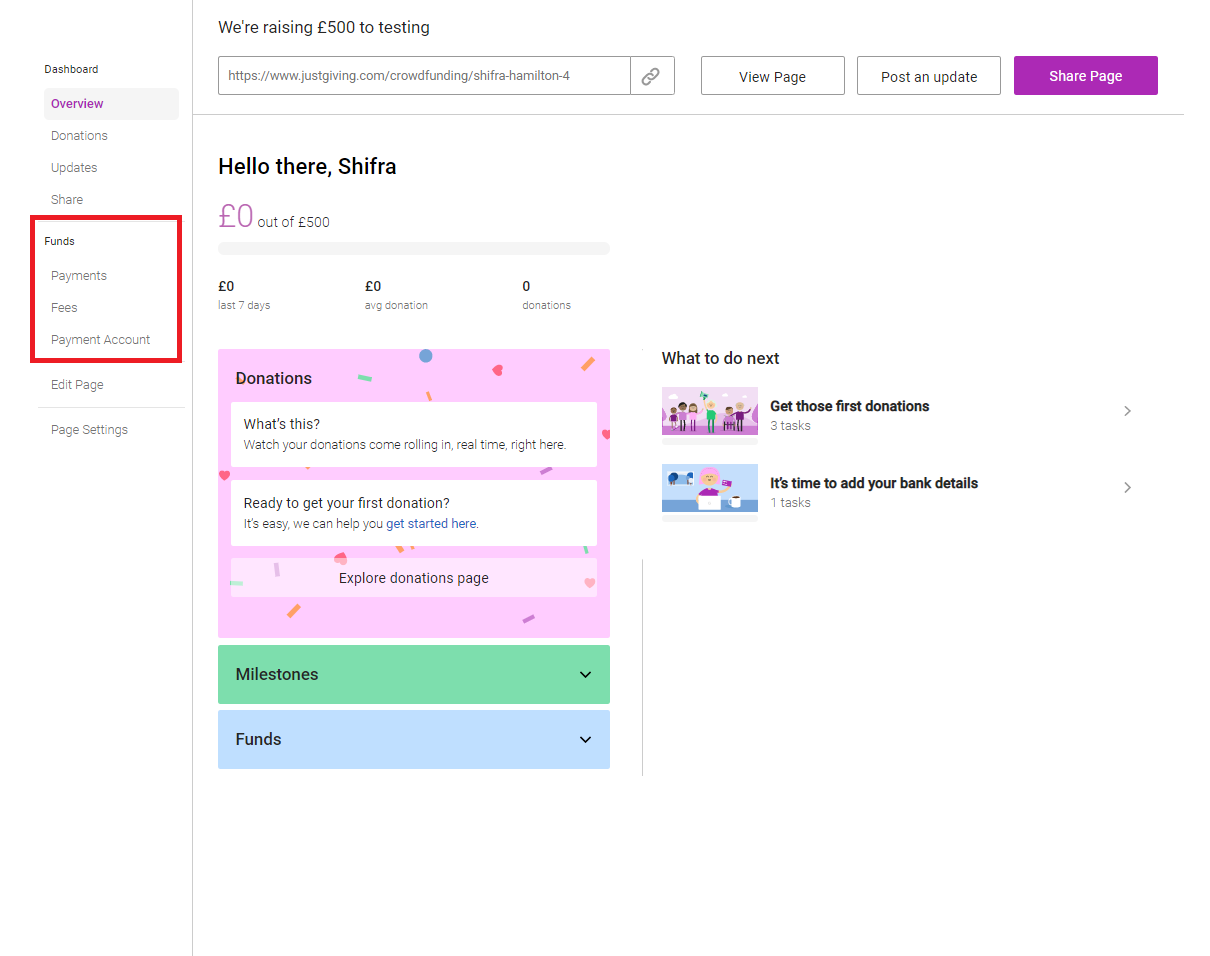 Please ensure that you submit a UK personal current account connected to you as the Page Owner, as we're unable to transfer to savings accounts, business accounts or building society accounts.
We run an electronic ID check on each page owner before any of the funds are transferred. This is to verify that they're exactly who they say they are.
You should supply your own full name (eg. Nicola, not Nicki), your address and your date of birth
Please note that we are unable to verify bank details for someone else, you will need to enter the bank details connected to you.
If details are not verified within 30 days, your page will be frozen and no donations can be made to your Crowdfunding page. You will then have another 30 days, otherwise donations would be refunded and your page cancelled.
Document Checks
If we're not able to verify your details initially, you will be given two additional tries to verify yourself.
Following this, we may need to manually verify your details by uploading documents, such as photo id and a bank statement.
Please make sure that all information is correct before resubmitting. This includes the address being the address that the bank account is registered at.
For more information about receiving your funds, head here.